Welcome to Earvolution, Inc.
Makers of the Ear Band-It® swimming headband and Putty Buddies® ear plugs. Our unique products are designed to keep water out of the ears, providing maximum comfort and safety while swimming and bathing.

The Original Ear Band-It® ear protection system was developed by a board certified Ear, Nose & Throat Physician, and has been recommended for 25 years by specialists worldwide for children with ear tubes and reoccurring ear problems. Water enthusiasts of all ages will also appreciate using the Putty Buddies® earplugs and Ear Band-It® headband in the prevention of swimmer's ear.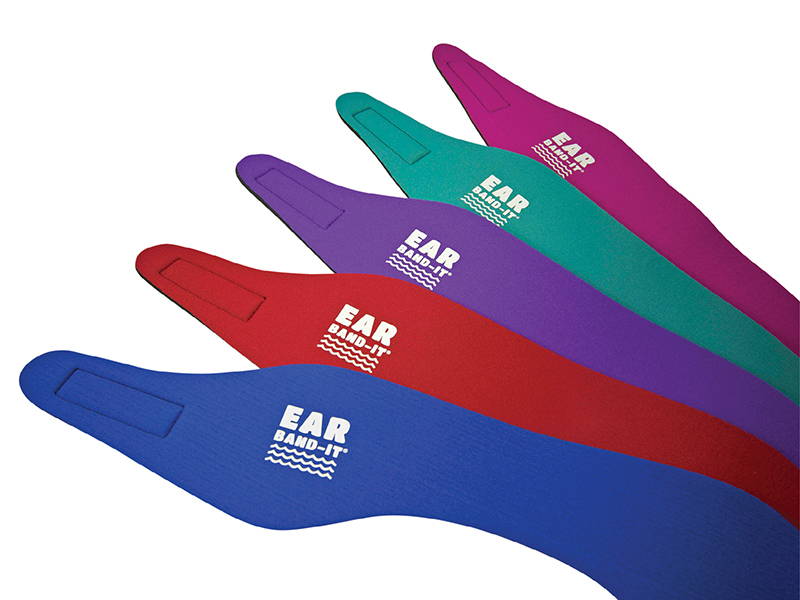 Dr. Jack Malkoff, the inventor of the Ear Band-It®, obtained his medical degree from Ohio State University. Following his Internship at Newark City Hospital in Newark, New Jersey, Dr. Malkoff completed his Otalaryngologic Residency at the renowned Massachusetts Eye and Ear Infirmary in Boston. Dr Malkoff retired in 1995 after 40 years of Ears, Nose and Throat (ENT) medical practice. He is board certified in Otolaryngology and a Fellow of the American College of Surgeons (F.A.C.S.).
In 1989, Dr Malkoff developed the Original Ear Band-It® ear protection system, in order to enable his patients with ear tubes to swim and bathe in comfort and safety. Ear Band-It® is now commonly used post-operatively following plastic surgery of the ears (otoplasty) in order to pin down and protect the ears.

Both the Ear Band-It® and Putty Buddies® are available through physicians, audiologists, children's catalogues and retail pharmacies/stores in the US and globally as well as through our website.

Sadly in 2014 Earvolution, Inc. lost its founder and inspiration, Dr. Jack Malkoff, after a long battle with Parkinson's Disease and Lymphoma. While we mourn his loss and celebrate his life, please email or post any thoughts on our Facebook page on how Dr. Malkoff and his invention over 25 years ago, the EAR BAND-IT® headband, may have impacted your life.